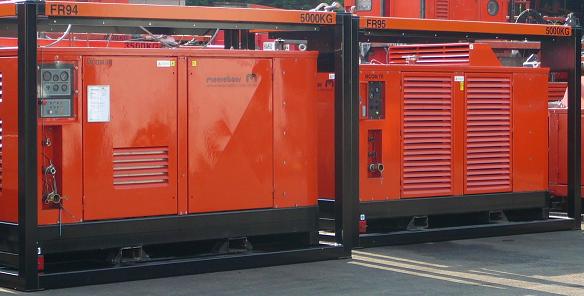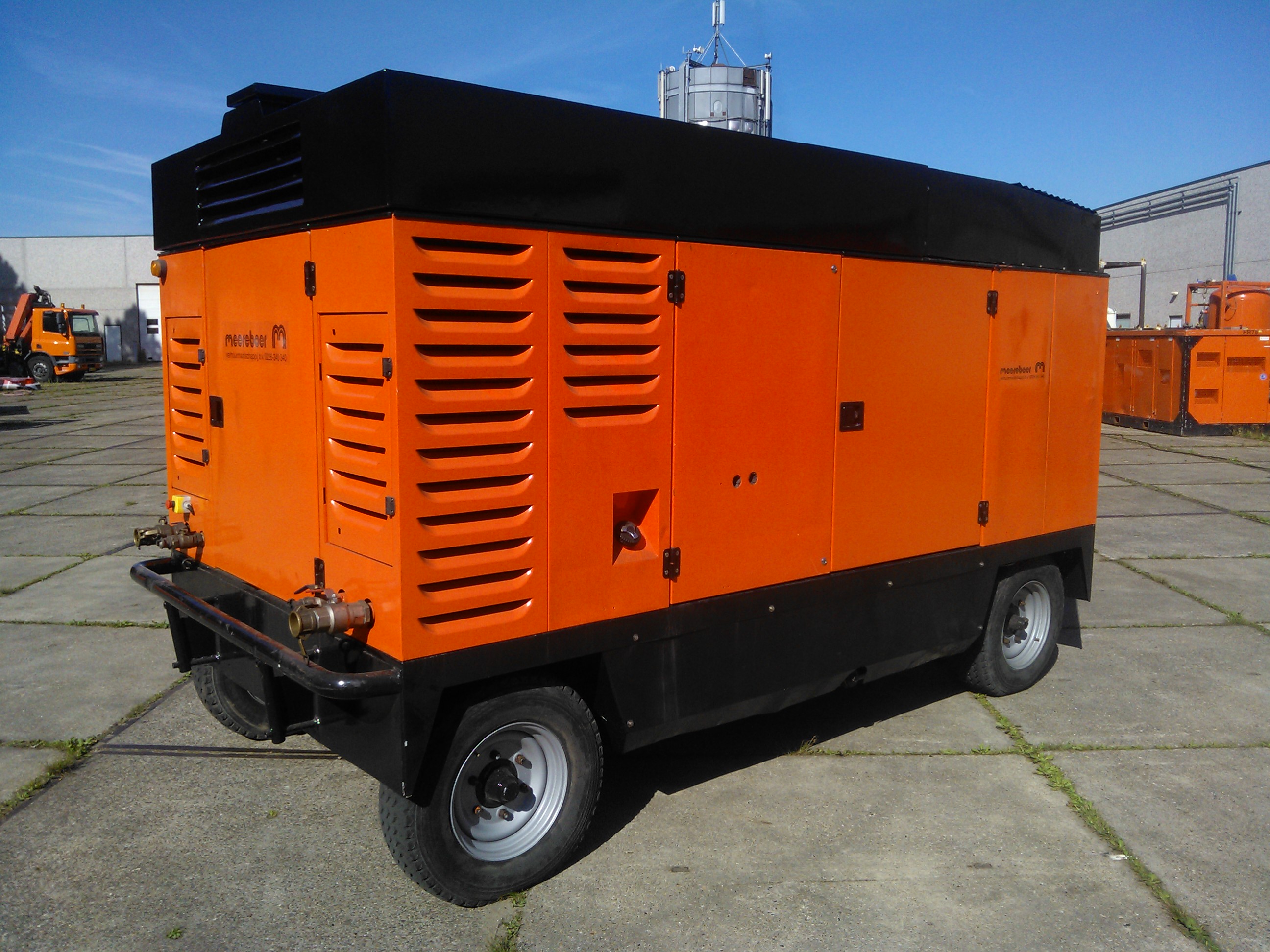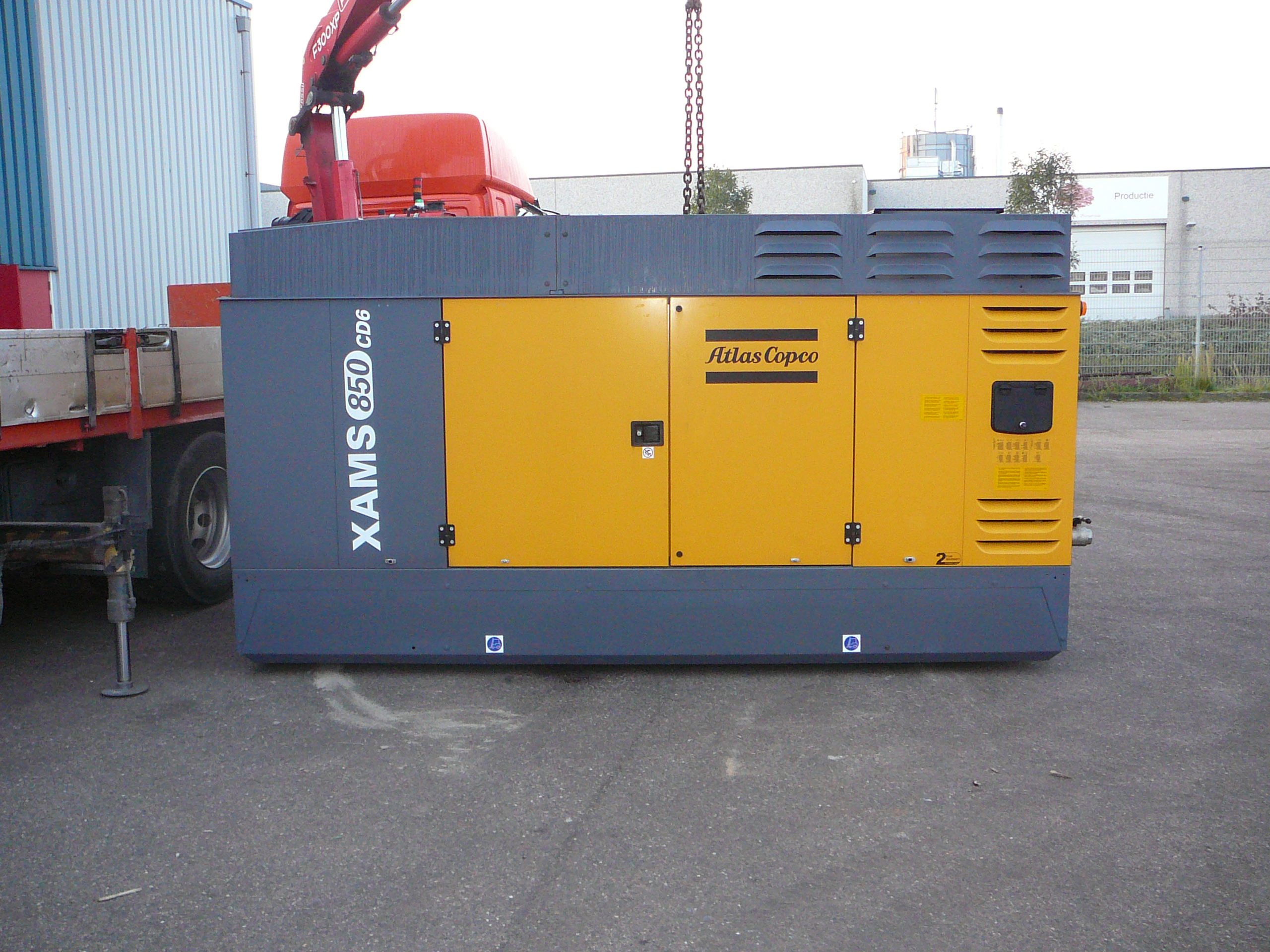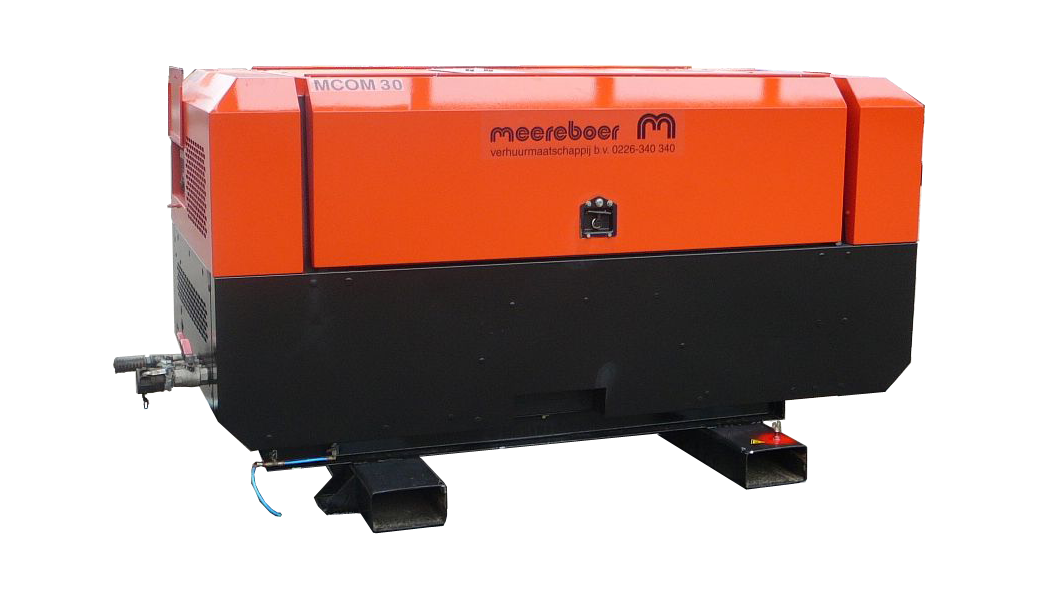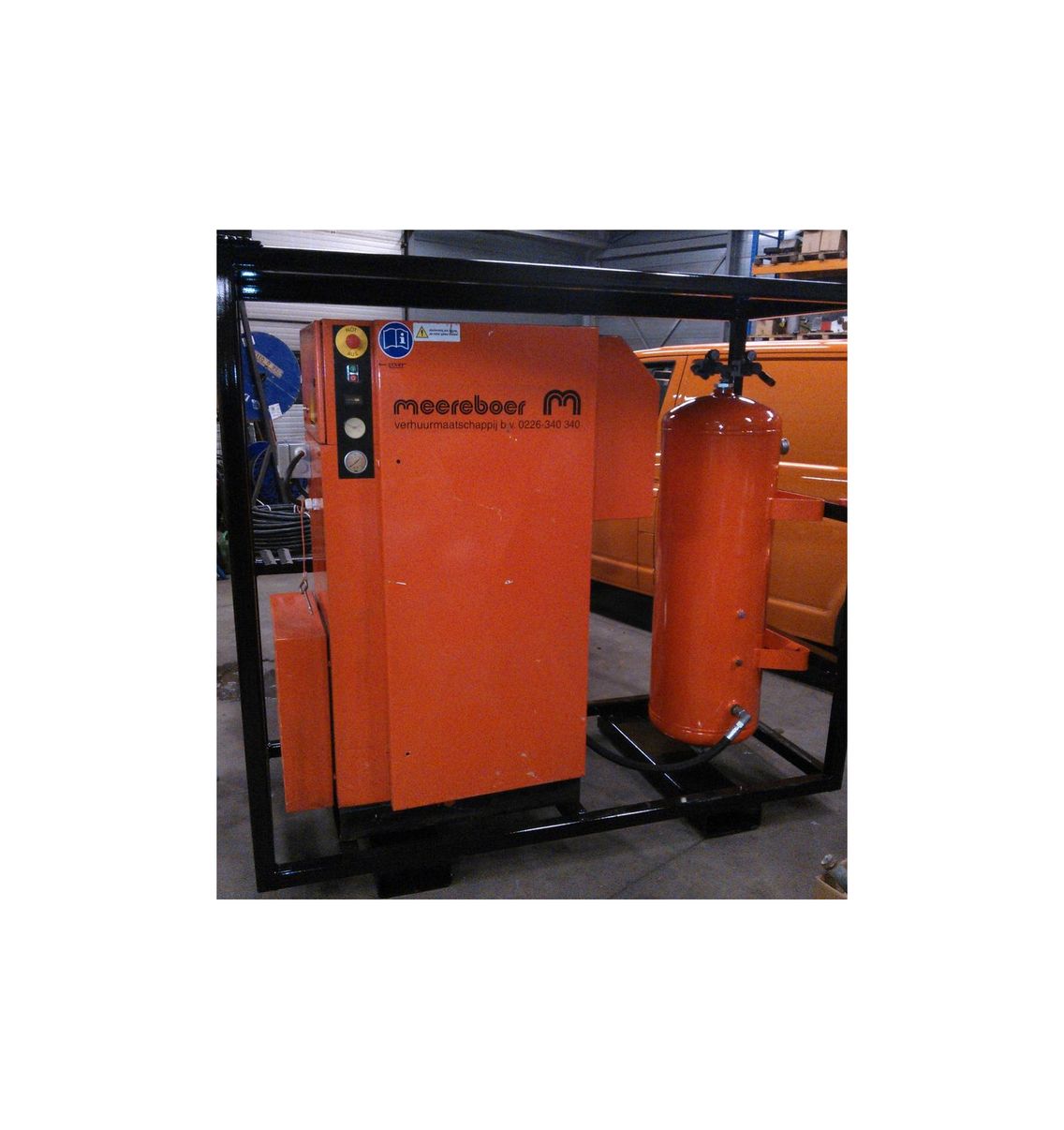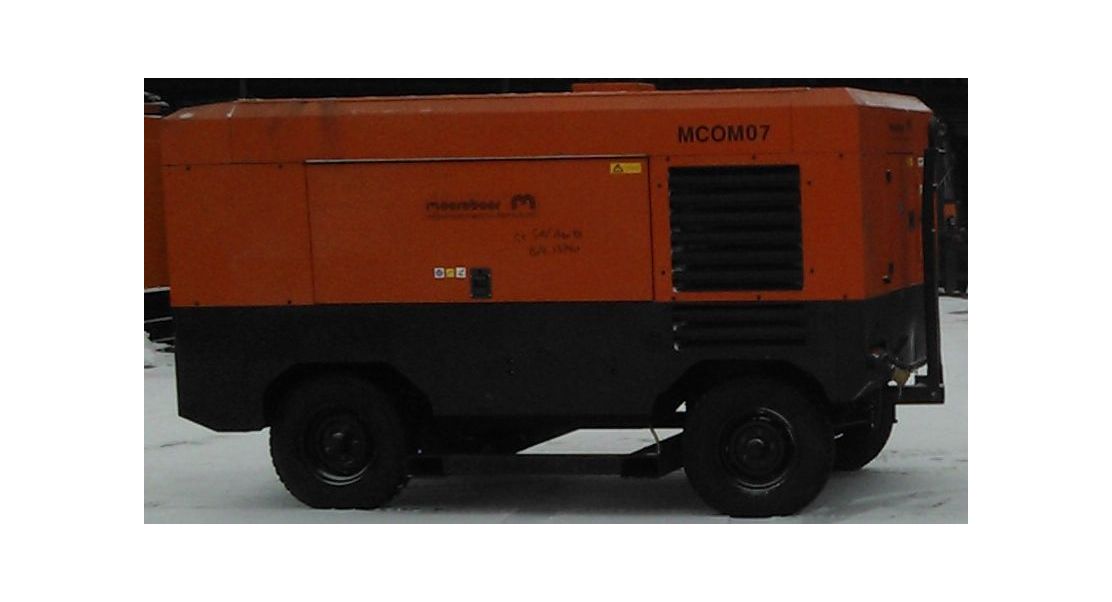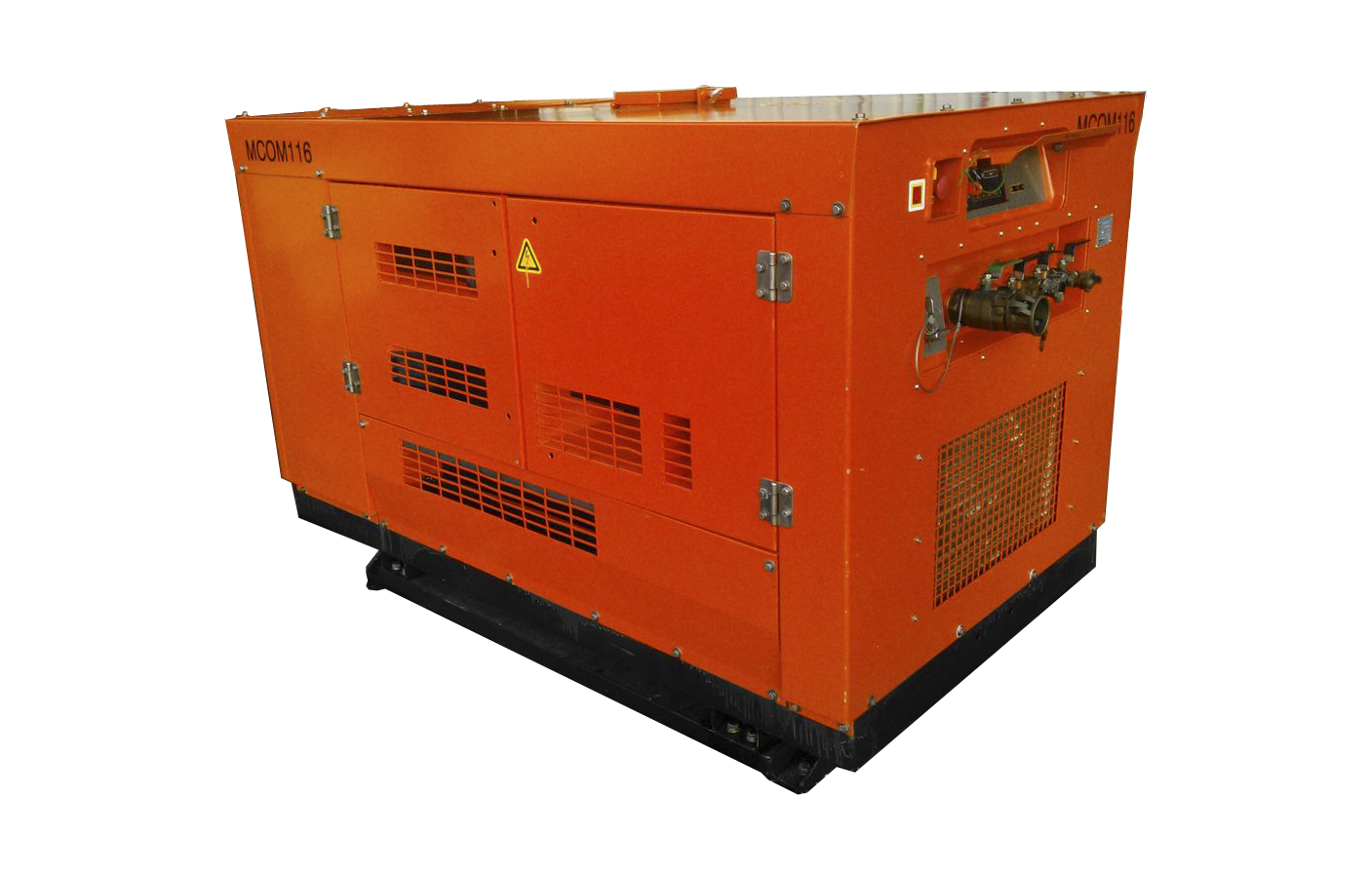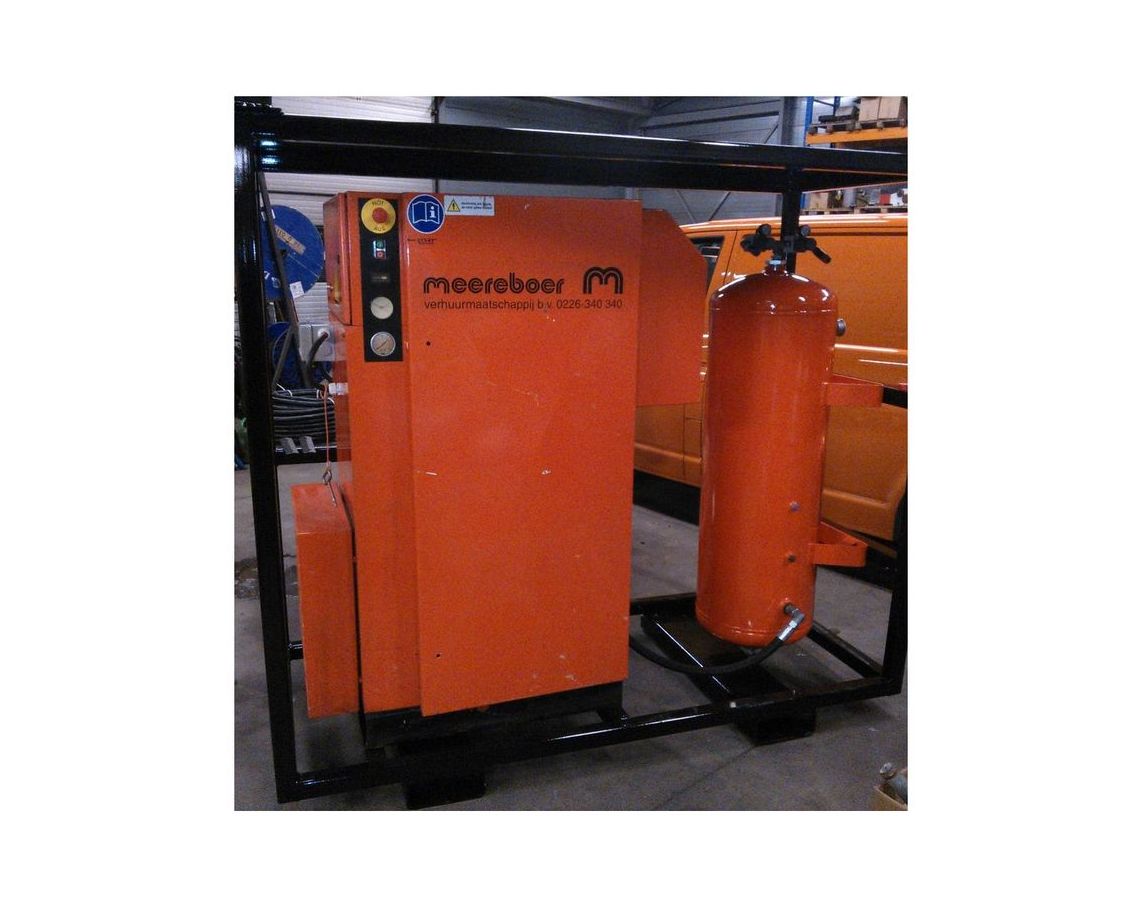 Available options
7 to 25 bar at 2,5 to 40 m³/min
Onshore / offshore
Diesel / electric
Sound insulation
Certified lift frames
Rig-safe
ATEX zone 2
Built in aftercoolers
External aftercoolers
Pressurized air hoses ½" to 4"
The rental fleet consists of a large number of compressors and compressed air treatment equipment, available in a large number of executions and available for use on- and offshore. The compressors are available as diesel driven, as well as electric driven.
Capacities 2,5 to 40 m³/min or 88 to 1400 cfm, for higher capacities it is possible to run various machines parallel.
Pressures Standard the machines are set on working pressures of 7 or 8 bar. There are also machines available with higher working pressures from 10 up to 25 bar or 145 to 360 PSI.
After coolers   A number of machines is executed with a built-in after cooler. This after cooler takes care of cooling the compressed air and takes out a part of the water in the compressed air. There are machines which are not equipped with an after cooler, these can be delivered separately.
Electric The compressors are mainly diesel driven, but also electric ones (mainly small compressors) and often built in an sound dampening canopy. From 0,2 m³/min up to 30 m³/min. Largest are 23 m³/min @ 20 bar.
Offshore For use offshore the machines are placed in a certified lifting frame EN12079/DNV 2.7-1. Furthermore the compressors are available in rig-safe or Zone 2 executions for use in hazardous areas. A large number of tested air hoses is available, from ½" up to 4".
| CAPACITY | PRESSURE | EXAMPLE | MASS |
| --- | --- | --- | --- |
| Road chassis | | | |
| 3,5 m³/min | 7 – 8 bar | | 880 – 1300 kg |
| 5 m³/min | 7 – 8 bar | | 1200 – 1600 kg |
| 6 – 7 m³/min | 7 – 8 bar | | 1400 – 1700 kg |
| 10 – 12 m³/min | 7 – 8 bar | | 1600 – 2100 kg |
| 10 – 12 m³/min | 8 – 12 bar | | 2200 kg |
| 17 m³/min | 7 – 8 bar | | 2400 – 2500 kg |
| Terrain chassis | | | |
| 6 – 7 m³/min | 7 – 8 bar | | 1400 – 1700 kg |
| 10 – 12 m³/min | 7 – 8 bar | | 1600 – 2100 kg |
| 17 – 18 m³/min | 7 – 8 bar | | |
| 21 – 27 m³/min | 7 – 8 bar | | |
| 21 – 25 m³/min | 10 – 12 bar | | |
| 30 m³/min | 7 – 8 bar | | |
| 40 m³/min | 7 – 8 bar | | |
| With forklift pockets or skid: | | | |
| 3,5 m³/min | 7 bar | | |
| 5 m³/min | 7 – 8 bar | | |
| 6 – 7 m³/min | 7 – 8 bar | | |
| 10 – 12 m³/min | 7 – 8 bar | | |
| 17 – 18 m³/min | 7 – 8 bar | | 3600 – 4000 kg |
| 21 – 27 m³/min | 7 – 8 bar | | |
| 21 – 25 m³/min | 10 – 12 bar | | |
| 30 m³/min | 7 – 8 bar | | |
| Zone 2: | | | |
| 6 m³/min | 7 - 10 bar | | |
| 7 m³/min | 7-8 bar | | |
| 10 m³/min | 7-10 bar | | 4900 kg |
| 21 m³/min | 7-10,5 bar | | 6000 kg |
| 21 m³/min | 10-24 bar | | 12000 kg |
| 28,3 m³/min | 10 bar | | 12000 kg |